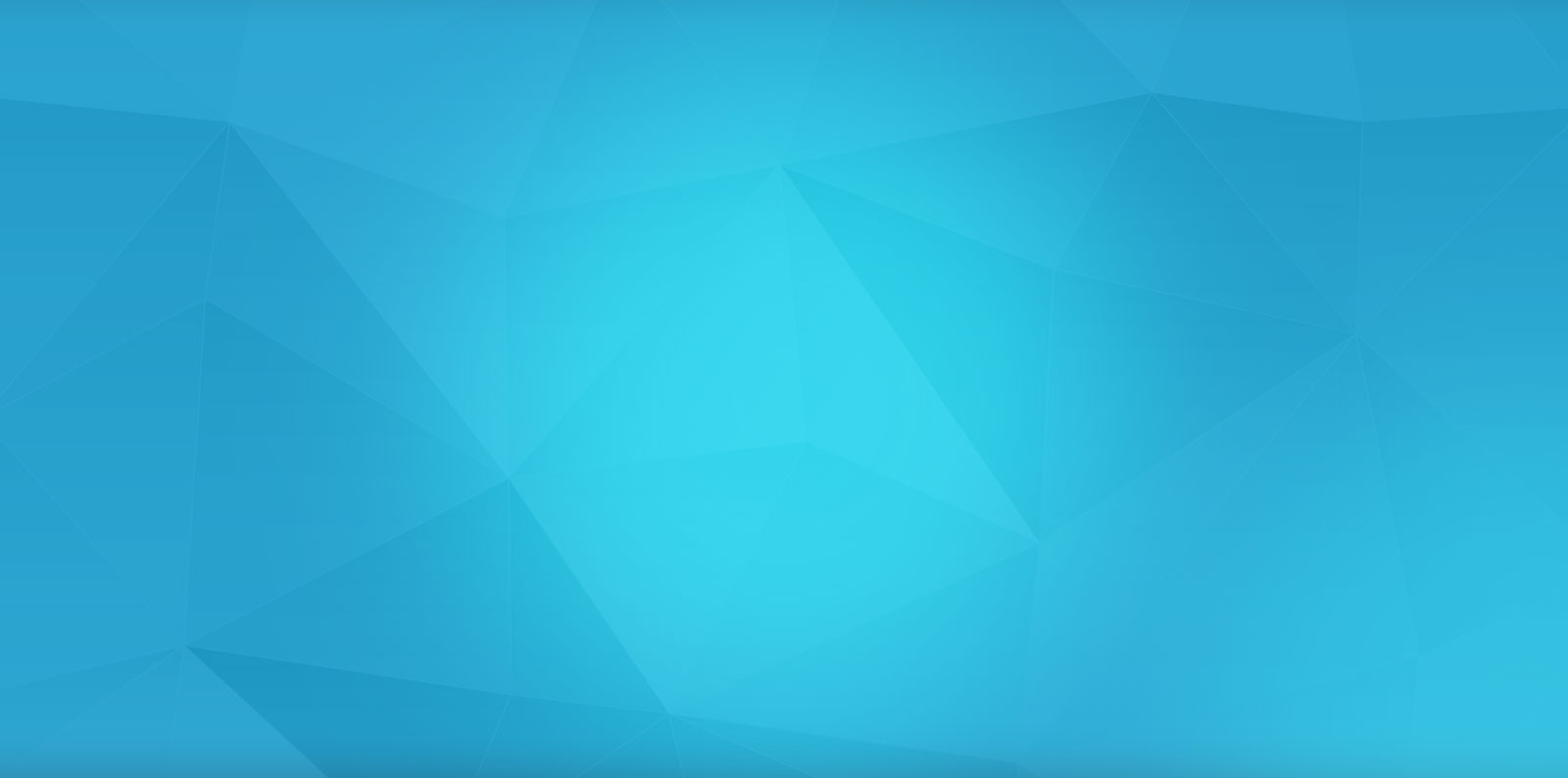 Chuck Lorenz | March 1, 2017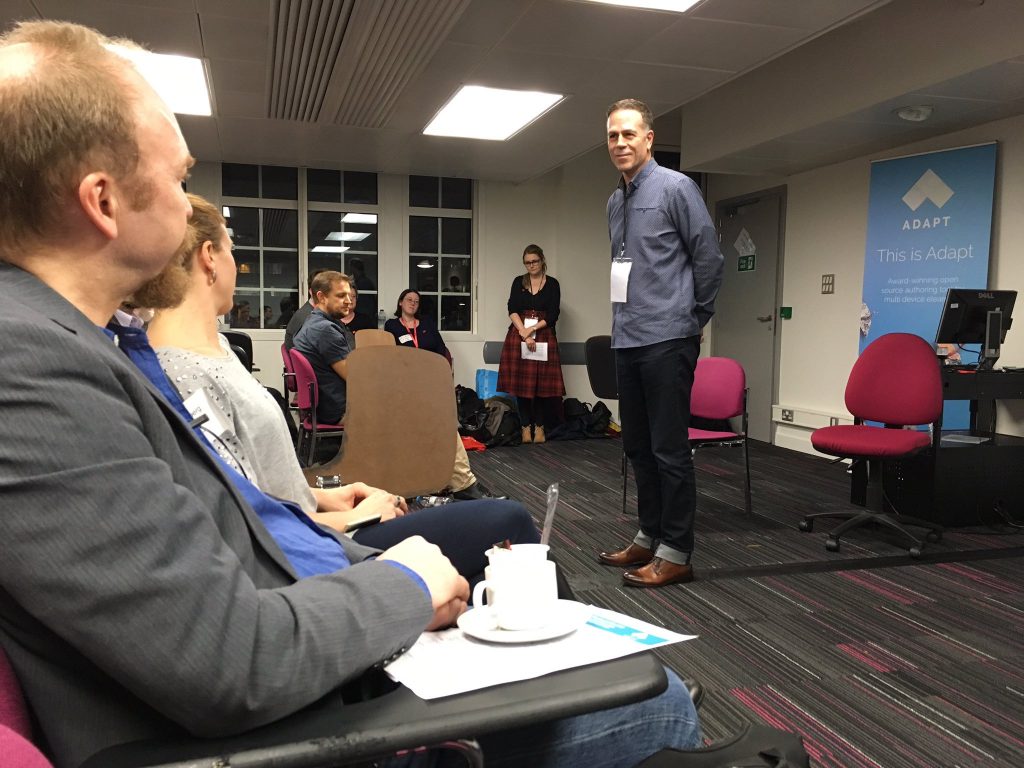 Simon Date. Any talk of Adapt's first public gathering, Adapt Meetup London 2017, ought to begin with a mention of Simon Date. And I've done it. I'll also end this blog explaining why it starts with him.
Remember your first house party or the time you packed your college room with all your friends for your first party or your first road trip with a full car? Almost any "first" is fun when you've got your friends with you. You already know, don't you, that I'm going to compare that awesome memory to a professional gathering. I'm crazy, right?  Definitely crazy. But friendships are about commonalities that bind us and about differences that surprise and intrigue us. That doesn't change as we move from our educational years to our professional years. We find other souls who share our passions, and it gives us joy when we can discover something new together. So for some of us there at the Meetup, it was a bit of a road trip with friends. OK, poetry ends here. Until I get back to Simon Date.
King's College London hosted us. But they did more than simply host us. They helped fund the gathering. They looked the other way when a particular staffer was spending too much time on the event. They found a way to keep us together when we didn't want to go home afterwards.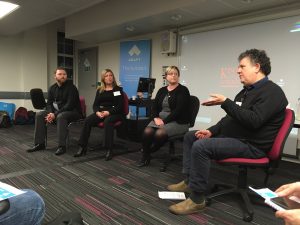 We had to gather in the hallway before we could get into our two classrooms. And we were a crowd. Are tech folks characteristically punctual? How have I missed this? This was better than punctual. These were folks who couldn't wait to get started. And getting started included long-awaited introductions. Living in Chicago, I'd been interacting remotely with folks in the UK and Europe for two years, with no opportunity to meet anyone. Finally two-dimensional avatars would become three-dimensional persons. Each meeting was memorable. I couldn't wait to meet Matt Leathes. Call him Mr. Adapt. No one has been more visible and supportive in the forums than Matt. And that's saying a lot because we're fortunate to have a number of developers who are generous with their time. Matt uses three different profile pics that depict him at different ages. I felt like I should shake his hand and tell him how big he's grown since the last avatar I saw of him. Surprising introductions continued even after the program began.
One group started with Sven Laux; the other with Helen Maffin. Sven retold our story as a project. Helen began to introduce more people into that story. By the end of the day, 15 presenters had confirmed over and over again that Adapt is the best way to produce eLearning. OK, so maybe that's not quite what was said, but can you blame me for feeling that that was what was communicated! (Non-native English speakers: please forgive me for that last sentence.) I'm not of the mind to focus on the content. Check out the program here (pdf). I want to focus on the passion that drives the project. A passion for learning. A passion for excellence. A passion for innovation. A passion for collaboration. That's what we heard. And it didn't come from a guest speaker; it came from our community. It came from us. Here's a couple reflections on the afternoon: First Adapt meetup held at King's, The community has finally come together at Adapt's first meetup.
So let me tell you about Simon Date. Simon is a web developer for King's Online at King's College London. He's made contributions to Adapt in a variety of ways, probably most significantly by work on the authoring tool's front end. Simon was the one who made the Meetup happen. He saw the opportunity and convinced others of the benefits. I don't think he foresaw the work. I don't think he foresaw the success. But he and King's College committed themselves. Then Adapt Learning committed and work began. Helen Maffin jumped into the fray. Learning Pool and Sponge UK committed funds. Other companies committed staff as presenters. And the presenters committed time and energy to their preparations in order to share some of their personal expertise with the rest of us. Simon is my walking analogy for a successful open source community. Things get done only when someone takes initiative. We can hesitate to contribute because we say we don't know enough. (Simon, you didn't know how to put together a Meetup, did you?) We can hold back contributing because we don't know how to code all the requirements. (Simon, you had no commitments of help from individuals or companies before you started, did you?) We can hesitate to contribute because we are intimidated by the work that might be required. Let me state that Simon did not shrink from the work he started. I'd like to think that those of us who worked beside him were encouraging, lessened the burden, and increased productivity; but never did Simon slack. Let us all be like Simon. Let's commit to worthwhile ideas trusting that help will come from the community to achieve them.
I hear talk of Meetups being planned in other locations. Are you planning one?